Bluetooth Headset Buying Guide For Beginner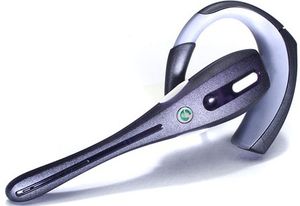 Most gadgets today ranging from Smartphones, Tablets, Laptops, Smartwatch, SmartTVs, AV receiver support bluetooth feature. Many people believe that using a bluetooth headset can help them while on the go especially when driving in the vehicle because they can reject, answer a phone call and talk with others without having to reach the phone, anytime and anywhere.

With its portable design, it can be carried easily on your pocket or bags. A bluetooth headset also very convenient for sports too where you can enjoy your jogging and other exercise accompanied by favorite musics or audios by letting you stream music from any bluetooth-enabled devices like iPod, Smartphones and so forth.

If you are looking for the best bluetooth headsets 2016 on the market, you are now at the right place. In this page, you will find 10 of them and you can also read what you need to consider before purchase a bluetooth headset and how to connect it to your devices..

Consider these things when you are going to buy a bluetooth headset.

1. Call Quality

Cheaper headset usually designed from economical components which means, this headset may not always give you the best sound while talking to others on the phone and also for that person to hear you. In some cases, you may get clear sound but people who talk to you might hear a tinny voice. So before you purchase a bluetooth headset, it's important to read reviews from others to make sure the headset has good call quality.. we recommend you to buy this device from trusted online store like Amazon for example because you can find details and buyer reviews of product you want.

2. Noise Reduction

You should find a headset that has been equipped with built-in noise reduction feature so any background noise like, trucks, wind, rain, traffic or your music will be reduced and eliminated so anyone who talk with you will hear a clearer sound. This feature is very useful for drivers when making and receiving phone calls on the road.

3. Battery life

Check the spesification first in the box because you can find details and explanation about its battery life. If you buy a bluetooth headset online, you can find it in its description page. Some headsets can lasts up to 12 hours of talk time... Long battery life will always better so you can wirelessly stream music via Bluetooth longer.

4. Style

There are a wide variety of headset styles out there, you can choose according to your desire and needs. Many people think that using bluetooth headset while running, exercise or other outdoor activities are a bit strange but it doesn't matter as long as you can get benefit and comfortable with it. It can make you look stylish too :).

5. Mono vs stereo

Most bluetooth headsets are fit over one ear but if possible, you can also consider headset that can cover both ears. We can't decide which one is better before you try it yourself. Find the best headset that has best sound quality for your need.

Range

Bluetooth 3.0 range up to 10 meters so you can use it around office or home while on the phone.

Other additional features

A good bluetooth headset will provide you other usuful informations like battery life, volume level, talk time and more.